E-ARC Review: The Five Stages of Andrew Brawley by Shaun David Hutchinson
Author: Shaun David Hutchinson
Release date: January 20th 2015
Publisher: Simon Pulse
Series: N/A
Genre: Young Adult
Andrew Brawley was supposed to die that night. His parents did, and so did his sister, but he survived.

Now he lives in the hospital. He serves food in the cafeteria, he hangs out with the nurses, and he sleeps in a forgotten supply closet. Drew blends in to near invisibility, hiding from his past, his guilt, and those who are trying to find him.

Then one night Rusty is wheeled into the ER, burned on half his body by hateful classmates. His agony calls out to Drew like a beacon, pulling them both together through all their pain and grief. In Rusty, Drew sees hope, happiness, and a future for both of them. A future outside the hospital, and away from their pasts.

But Drew knows that life is never that simple. Death roams the hospital, searching for Drew, and now Rusty. Drew lost his family, but he refuses to lose Rusty, too, so he's determined to make things right. He's determined to bargain, and to settle his debts once and for all.

But Death is not easily placated, and Drew's life will have to get worse before there is any chance for things to get better.

A partly graphic novel.
(via Goodreads)
I received an e-copy of this from Simon Pulse through Edelweiss
in exchange for an honest review. This however did not influence my opinion of the book or of the author in any way.
.
The Five Stages of Andrew Brawley appealed to me as mysterious. Hence, why I requested it for review. The synopsis and the title suggested it was about grief. That's why I prepared myself for some heavy heart feels. But gosh, you can never be ready for it.

Within a few minutes into the book, I got lost inside Andrew's life in the hospital. I got all these questions. Why is he there? Why can't people figure out he's living in an abandoned part? What happened to his family? Who is this Death? How can he roam around the hospital as if it's his house? How can he survive like that? How does he take a bath? Of course, I knew I was gonna get answers. I took my time reading his story and got an answer for everything except about his shower time.

Andrew's life was a series of misfortunes. As much as I find it weird that he got to live inside the hospital, he doesn't know where to go. Since it's the last place his family was in, he stayed there. He illegally worked in the cafeteria. He got to have a family there. A nice one. Nurses, cafeteria crew, even some patients in the pedia, Trevor and Lexi. The bond he created with them was the most important to him. Along with his human friends, he turned to his drawings and character, Patient F as a companions. While he has people he can turn to, he was also avoiding someone, the Death. Turns out, the Death is a social worker. I knew that character must be an employee inside the hospital. Everything became crucial when Rusty was brought in the hospital. Andrew was drawn to him and so he befriended him. They became close as Andrew spent more sneaking time to his room. You don't know how nervous I got every time he did that. Yet the truth caught up with Andrew and eventually, Death. My heart ached for Andrew for he was just trying to save his friends. However, bad things happened and he needed saving more than ever.

I was close to the end, around 4% remaining when something happened and I swear I was astonished I can barely believe it. I read it a couple of times just to make sure I read it right. I was crying inside because why did that have to happen? I even told myself I don't like the book anymore. Take note, I was loving every bit of it until that happened. Still, I finished the book. Good thing, I was relieved in the end, pretty much relieved.

The comics included were entertaining. Although what gave depth to Andrew's life was Shaun's writing. It was very engaging I thought for sure it was something personal. I can just feel the intensity of every word. I even shed some tears to a few scenes. His writing is something I would definitely want to read again. You write incredibly, Shaun.

I debated within myself as to what rating I'll be giving this. I got overwhelmed with that last part. I kept on rationalizing why it happened. After almost three days, I realized how fitting it was. Why it had to happen. It's the only way Andrew can be saved. I love the book! Really. Especially the writing. Yet I am only giving it 4 stars because of that tiny feeling I got.

The Five Stages of Andrew Brawley is an astounding piece of art. Goosebumps will definitely crawl in your skin. You'll have to go low before you go high. I cannot recommend this enough for its awesomeness. Please. Read it.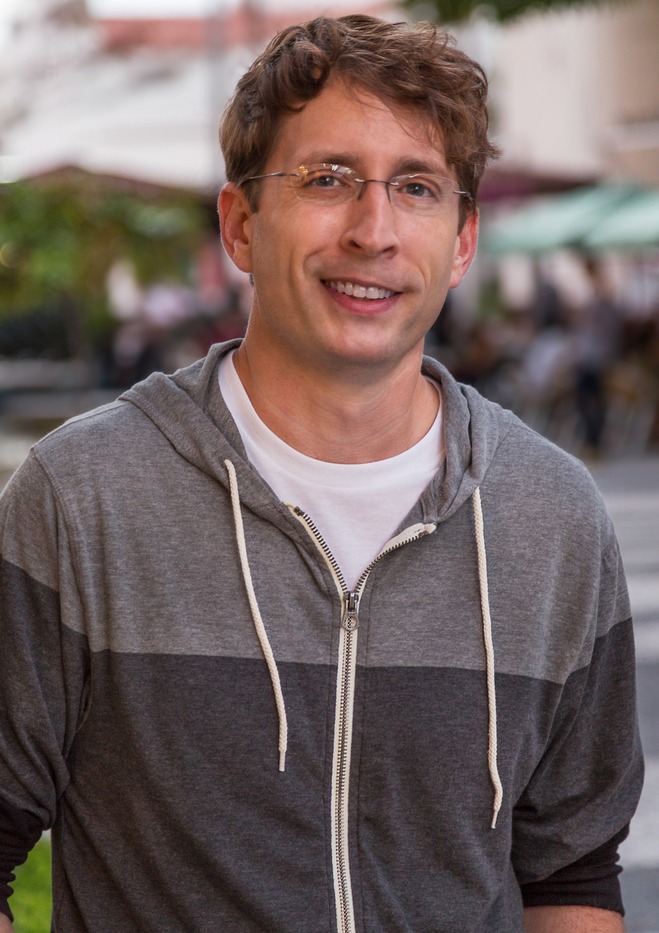 Shaun is a major geek and all about nerdy shenanigans. He is the author of We Are the Ants, The Five Stages of Andrew Brawley, The Deathday Letter, fml, and the editor of the anthology Violent Ends. Find out more information at shaundavidhutchinson.com. He currently lives in South Florida with his dog and watches way too much Doctor Who.